Based on early results in Congress, legislation to lower drug prices envisioned by President Joe Biden as part of his $3.5 trillion Build Back Better social-spending plan may not be an easy sell. As part of Biden's agenda unveiled last month, the plan would allow Medicare to negotiate drug prices with manufacturers to reduce prescription costs, among other reforms.
National Nurses United (NNU) is among organizations upset by the preliminary outcome in Congress. NNU responded to markups in the first of three House committees to vote on the legislation on behalf of the union and professional organization of 175,000 registered nurses nationwide.
"Nurses across the country are deeply disappointed that three Democratic members of Congress blocked Medicare drug price negotiation in the Energy and Commerce Committee," NNU President Deborah Burger said in a statement.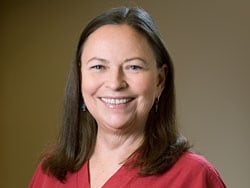 Deborah Burger, RN
"This legislation would lower drug prices not only for Medicare recipients, but for patients of all ages. We are dismayed that these representatives chose pharmaceutical industry profits over the lives of our patients. However, nurses remain committed to ensuring that both the House and the Senate pass Medicare drug price negotiation in the full Build Back Better package and commend the Ways and Means Committee for advancing this same legislation."
NNU also commended "the House for including the expansion of dental, vision, and hearing benefits in Medicare, but strongly urges both the House and the Senate to improve these benefits by eliminating cost sharing and shortening the implementation timeline," Burger stated in the release. "It is critical that all Medicare recipients are able to use these benefits without financial barriers to care as soon as possible," she continued. 
"In the middle of the ongoing COVID-19 pandemic, Congress and the Biden administration should be making health care more available to as many people as possible. Nurses continue to advocate for the strongest possible expansion of Medicare, including lowering the eligibility age to 60 and instituting an out-of-pocket cap, in the pending budget reconciliation bill." 
The organization Social Security Works also weighed in on the House committee actions.
"It is disgusting when politicians who supported Medicare negotiation in the past switch their votes in exchange for pharma cash," said Alex Lawson, executive director of the social welfare group that lobbies for reforms related to Social Security.
"But we won't let a few bought and paid for politicians stop the overwhelming will of the people. We are going to get Medicare negotiation into the Build Back Better package, we are going to pass it into law, and we are going to lower drug prices for everyone. Any politician standing in the way of lower drug prices is on a short path to losing their job."
The House Rules Committee has yet to consider the drug pricing plan and NNU is hoping it considers the Ways and Means Committee's version, NNU national political director Ken Zinn told Medscape Medical News.
The target date for a single Congressional package had been set at September 27 to go along with a $1.2 trillion bipartisan infrastructure bill, but Zinn didn't think that timetable was possible any more. "It is important that considers the two bills in tandem." And he stressed that the reconciliation bill should have the "strongest language" possible to allow negotiations on drug pricing for the benefit of Medicare recipients and the general public. "Anything less would be a travesty as we continue to fight against the pandemic."
For more news, follow Medscape on Facebook, Twitter, Instagram, YouTube, and LinkedIn.
Note: This article have been indexed to our site. We do not claim legitimacy, ownership or copyright of any of the content above. To see the article at original source Click Here