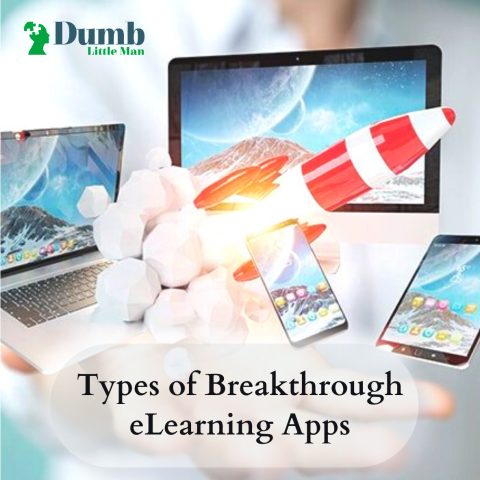 eLearning is deeply rooted in our day-to-day lives. According to statistics, two-thirds of American students use digital learning services every day. What online learning platforms are the most popular today? And how are IT solutions based on AI, ML, and VR shaping the future of digital education?
Since its emergence in the late 90s, the global online education market has grown tenfold. However, the real boom happened in 2020, when the epidemiological situation forced millions of people to look for new ways of studying. According to analysts' estimates, this market will reach $325 billion by 2025, with mobile solutions accounting for $79 billion.
The mobile application sector is one of the fastest-growing. In the coming years, this sector is expected to grow by an average of 36% per year. And this is not surprising – mobile platforms remain the most accessible and in-demand online learning tool for the mass consumer. Projects in this area are constantly appearing, and developers are experimenting with new formats all the time.
Let's take a look at five of the most disruptive technologies used in eLearning applications.
Virtual classrooms
One of the most obvious and familiar formats of educational applications aims to bring the real classroom online. This provides for more or less direct contact between teachers and students. As a rule, the major part of the functions of such services duplicates traditional elements of a school lesson.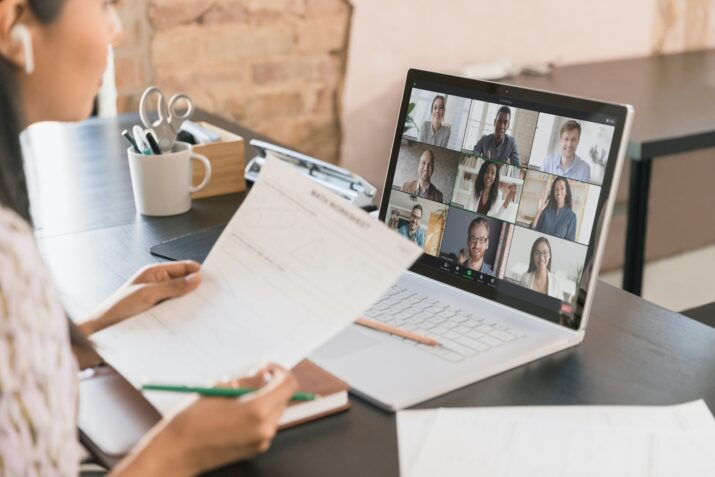 This may include making eye contact, handing out and checking assignments, giving grades and comments, and distributing learning materials. Such applications are used to supplement the regular educational process. With the onset of the social distancing era, they have almost become the teacher's main instrument.
Moreover, even applications that are not connected with eLearning began to add functionality for conducting virtual lessons. A good example is Zoom, a Chinese video conferencing service, which has become the standard for live video classes just in one year. Its functionality allows teachers to gather many students in one video call, plan future lessons, quickly send files with assignments, and draw on a virtual board. Specialized apps like Google Classroom are even more powerful – they provide a means for drawing graphs, tracking student progress, and so on.
However, even the most advanced solutions are still very far from ideal. Zoom has been criticized for vulnerabilities allowing unauthorized persons to access online classes, and psychologists have even discovered negative effects from using such applications for video calls. This is because they poorly convey non-verbal signals that are needed for full-fledged communication. As a result, the brain is overstrained, concentration reduces, and a person quickly gets tired. At this point, apps like Educreations with chalkboard functionality but without video streaming can be a compromise.
Online lecture rooms
For online lecture services, 2020 has become a truly breakthrough year as well. Coursera, the undisputed favorite in this eLearning niche, has reported explosive growth in attendance. Users have spent 178 million hours on the platform, which is 164% more than in the previous year. The company is making progress too: today, Coursera offers over 3,800 courses in a variety of disciplines, from digital marketing and Python programming to introduction to Buddhism. Moreover, educational material is provided by 150 world-leading universities.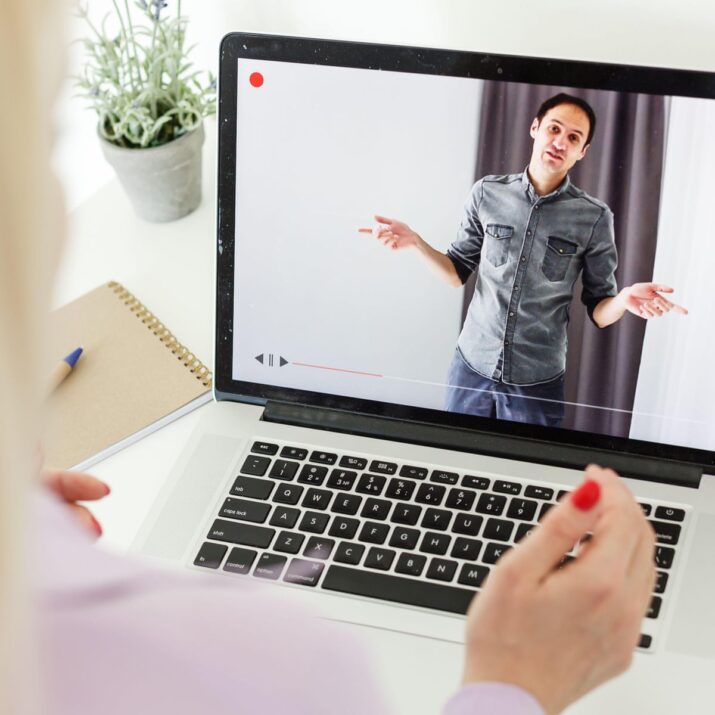 The lectures are organized in a way that allows a viewer to consume information in portions – say, watch a video for 10 minutes and then take a break. The knowledge is checked with tests, but some courses require writing essays or doing laboratory work. According to the results, some programs can even issue a digital diploma, but a student has to pay for this. It should be borne in mind that not every such certificate has any weight when applying for a real job. However, the online video training format itself has become commonplace, so employers are likely to become more supportive of such graduates.
Other courses are also striving to take the lead in the rapidly growing market. For example, edX provides free lessons in programming, business, and foreign languages from renowned universities like Harvard and MIT. The famous Khan Academy has the same business model, which can help with preparation for tests like the MCAT or SAT. There are also many more specialized applications. For example, Codecademy Go helps with learning a wide variety of programming languages.
Also, we can't pass over TED, a free online lecture hall with over 3,000 guest speakers on a variety of topics. The lectures in this app are more inspiring and entertaining, rather than educational. At the same time, they can be used for language practice, as each lecture has subtitles in different languages. The platform's algorithm selects the most interesting videos based on viewing history, so the app is great for taking a break between more serious online lectures. In this case, a video from a mobile device can be broadcast to the screen.
Educational chatbots
Chatbots are virtual conversation partners that use Machine Learning technologies. They usually consult buyers, take orders, or answer questions. However, they have already started being applied in eLearning; for example, smart machines help students choose a course. Also, there are several game projects for children. One of them is a Disney chatbot based on Zootopia, which allows a child to communicate with characters and help them in investigating crimes. This is a good example of how learning becomes more fun and game-like.
Gamification is not the only advantage of chatbots – they are also trending towards personalizing educational experiences. Robots adapt to each user, allowing the latter not to feel lonely when being in front of a computer. This technology is faster and cheaper than a regular teacher: the chatbot is always in touch and ready to quickly give a task or answer a question. Moving forward through the program becomes smoother as the robot adjusts exercises according to the student's skill level and allows easily going back if needed.
So far, chatbots are not widely used in digital education. The reason is the long process of their creation, which requires training on large data arrays. More often, machines serve as secretaries. For example, an embedded bot by Microsoft helps to schedule appointments and video calls, as well as monitor tasks. But in the future, chatbots are likely to learn how to generate tests, check written work, motivate students, and even create new methods. And soon, we will probably see projects at the intersection of chatbots and Virtual Reality.
Virtual Reality
Another disruptive technology in eLearning is Virtual Reality. This technology makes educational products more engaging and effective. Instead of flat text, videos, or pictures, students see a solid 3D world they can actively interact with. This is especially important in cases where the subject of study in the real world is too dangerous or difficult to access. In Virtual Reality, you can always try again after making a mistake without harming yourself. Moreover, the learning process becomes faster than when the material is given in words.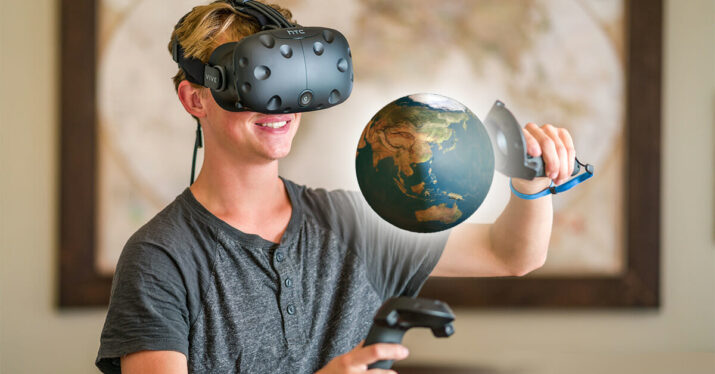 There are many services and applications that use Virtual Reality for training. In the simplest case, the technology can be used without special equipment – for example, YouTube 360 videos give a 360° view and allow a person to find themselves in outer space or underwater. However, there are also more specialized educational projects. Veative allows you to choose from thousands of lessons in chemistry, music, mathematics, physics, and other disciplines. These modules are designed to complement school and university curricula in different languages.
Some applications use a game approach. The free version of Titans of Space provides a means for exploring the solar system, with detailed information about celestial bodies and the ability to control their movement. The paid version includes about an hour of voice acting so that the application can be used as full-fledged educational material. Another interesting example is Anatomyou that literally immerses the user in human anatomy. Moving inside the body, you can study each body system separately and get information on any organ.
Here are two more projects with impressive educational potential. The first one, Google's Tilt Brush, turns virtual reality into a canvas. The user has a wide range of paints, materials, and tools for creating 3D works of art that can be displayed for everyone to see. Another project is Discovery VR – a product of the Discovery Channel, which allows users to walk around the cities of the world with a full 360° view. And with the current pace of development in this niche, we will surely see even more ambitious uses of 3D worlds for learning.
Augmented and Mixed Reality
Nevertheless, students are not necessarily sent to a parallel reality – sometimes the best result is given by using virtual elements in the real world. Such an approach is called Augmented Reality. Augmented Reality is increasingly being used in eLearning as it helps to retain attention and communicate more information. This niche already has its favorites, the products of which are used by teachers all over the world. One of the most known is Expeditions from Google, which allows for expanding complex 3D objects right in the classroom.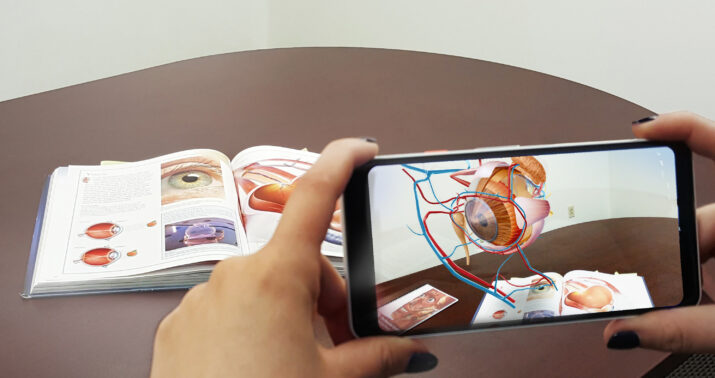 Expeditions also include over 900 virtual tours, from Everest to the Louvre. These tours don't require special equipment – all you need are an ordinary smartphone and a Google Cardboards helmet that you can make yourself. The application makes abstract concepts tangible and spurs students' curiosity. Project partners include the Guggenheim Museum, the American Museum of Natural History in New York, and National Geographic. What is more, the program users can create their own tours.
Among other applications using Augmented Reality, we would like to mention FETCH! Lunch Rush for iOS. In this game, training in the basic rules of addition and subtraction is organized as counting of real objects recognized by the smartphone camera. The gameplay of Catchy Words AR is built on a similar principle. It helps elementary school students learn letters that literally need to be caught with a smartphone by moving around the room and collected into words. Among eLearning games, Moatboat stands out, which gives the possibility to create and change worlds in Augmented Reality with voice commands.
The market is also entered into by hybrid applications that combine several types of technologies. For example, Mondly uses AR to teach foreign languages. The application scans the surrounding environment and places virtual objects in it. The student sees their names in another language, and the built-in assistant pronounces them aloud. Such platforms are indispensable during lockdown since they can let you diversify your life during your social distancing and remember about self-development.
Development of an eLearning application
What to start with if you want to develop your own online learning platform? We have prepared a list of questions that the owner of any business needs to answer before creating their product:
1. Do I have a vision of the product? Who will it be designed for? What are its key functions? What tasks does it solve?
2. Do I have a product specification and layouts to share my vision with the team, developers, or a potential investor?
3. Do I understand the functional a nd non-functional requirements for the product? This question needs to be answered in order to create a prioritized list of functions for high-level project evaluation.
4. Do I understand what technology stack and architectural solutions to use? Answering this question will allow you to create a product that can be quickly scaled across platforms and easily updated to delight users with new features.
5. Do I have an iteration (release) plan to understand the time frame in which my product can be created?
6. Do I have an idea of the project budget and formats of cooperation with development companies?
7. Do I understand how to manage a project and how to communicate with technical specialists to ensure timely implementation of functionality and budget spending?
These questions can be answered by your company's CIO. If you are a small business owner or just launching a startup project, we recommend outsourcing the discovery phase. This will help you ultimately create exactly the product you dream about.
Looking into the future
The explosion of interest in online educational platforms is unlikely to be limited to 2020. Analysts predict that current eLearning trends will continue to evolve steadily over the next few years. Among them are gamification, the use of AI and Big Data, personalization, mobile applications, and visualization, including using VR and AR technologies. This means that we will soon witness the emergence of new, even more, breakthrough methods and types of educational applications.
Like this Article? Subscribe to Our Feed!

Note: This article have been indexed to our site. We do not claim legitimacy, ownership or copyright of any of the content above. To see the article at original source Click Here