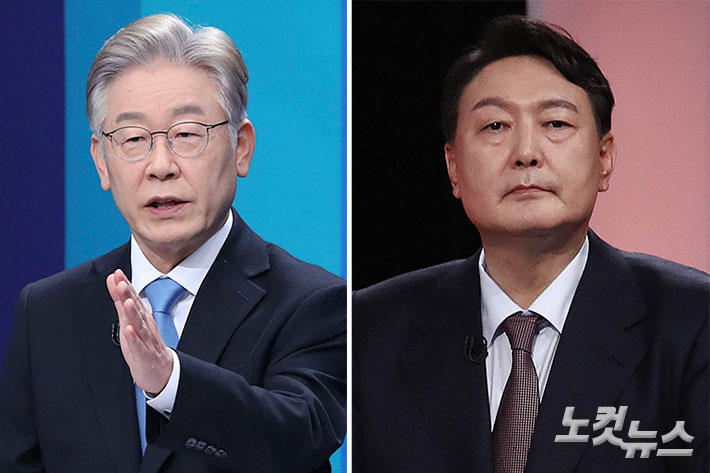 National Office Promotion Foundation, Reporter Yoon Chang-won

In the political battle over the suspicion of Daejang-dong development, Lee Jae-myung, the presidential candidate of the Democratic Party of Korea On the 7th, the results of the poll showed that the approval rating of the branch office decreased slightly. As a result of a poll conducted by four institutions, including, the governor's suitability for the presidential candidate was 26%, down 3 percentage points from the previous week.
Former President Yoon, the leader of the People's Power, was the same as Jeonju with 17%, followed by People's Power Assemblyman Hong Jun-pyo (15%) and former Democratic Party leader Lee Nak-yeon (11%). Next, former lawmaker Yoo Seung-min, Justice Party lawmaker Shim Sang-jung, and People's Party leader Ahn Cheol-soo each accounted for 2% of the vote. Lee Jae-myung vs. Yoon Seok-yeol' virtual bilateral confrontation, Governor Lee greatly outranked former President Yoon (33%) with 44%, and in the confrontation with Rep. Hong, he also had an advantage with 40% versus 37%. In the 'Lee Nak-Yeon vs. Yoon Seok-Yeol' virtual bilateral confrontation, Lee Nak-Yeon was 39%, ahead of former President Yoon (35%), but in the confrontation with Hong, 35 In %, it fell behind Assemblyman Hong (40%).
In addition, Democratic Party presidential primary candidate Lee Jae-myung greets supporters as he leaves the speech hall after winning the Incheon joint speech and the 2nd Super Week count held at Songdo Convensia in Incheon on the 3rd. Reporter Hwang Jin-hwan Support the candidate in this poll When asked who they think will win next year's presidential election regardless of whether or not they do, 41% of respondents chose this governor. It was followed by former President Yoon (21%), Assemblyman Hong (10%), and former President Lee (5%). In terms of eligibility for the progressive presidential candidates, Governor Lee 32%, former president Lee 22%, Justice Party lawmaker Shim Sang-jeong 4%, Rep. Park Yong-jin 3%, and former Justice Minister Choo Mi-ae 2% were in order. Reservation was 36%.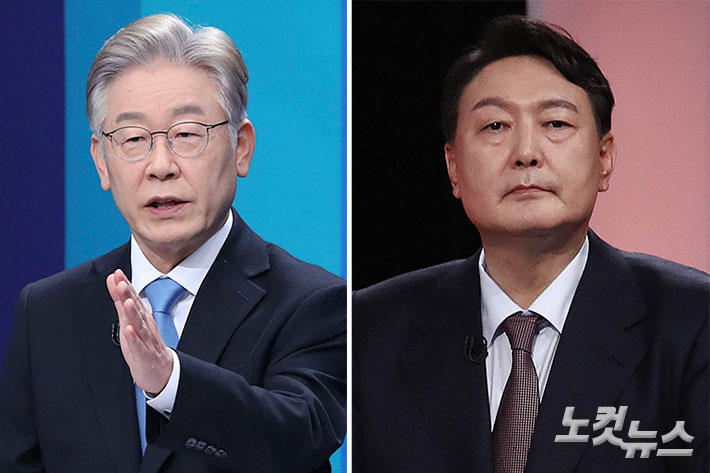 In the conservative camp, Rep. Hong 26%, Former President Yoon 21%, and former Rep. Yoo 10% , Ahn Cheol-soo 4%, former Governor Won Hee-ryong and Hwang Kyo-ahn each 2%, and former Auditor General Choi Jae-hyeong and lawmaker Ha Tae-kyung 1% each. The number of reservations was 33%. The study was conducted on 1006 people aged 18 years and over. The sampling error is ±3.1 percentage points at the 95% confidence level. For more information, please refer to the website of the National Election Opinion Survey Deliberation Committee.
CBS Nocut News reporter Lee Jung-ju Mail