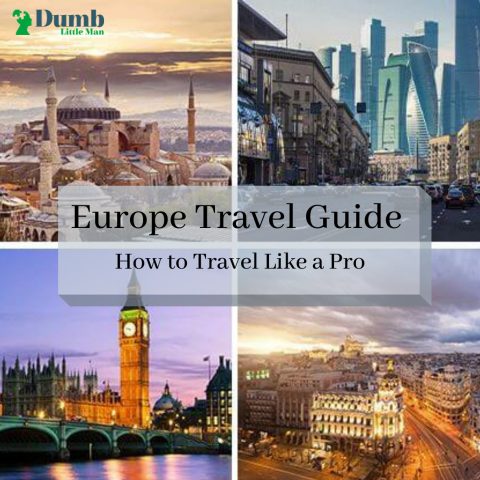 Europe – A Traveller's Paradise
Going on a Euro trip is every traveler's dream. With the world's most visited tourist attractions and enriched cultural heritage, the continent of Europe is full of wonders. According to the World tourism organization, European travel amounts to 50% of the world's tourist arrivals, being the most visited region globally.
Backpackers worldwide truly cherish Europe for spending their holidays, traveling around the lush green pastures, and admiring historical landmarks. With over 37 sites from UNESCO's World Heritage List, France is the top tourist destination globally.
Despite COVID hitting Europe hard, it has replenished its tourism industry gradually. It is still one of the top destinations tourists prefer to visit, probably for many reasons, including these interesting facts about Europe.
Interesting Facts About Europe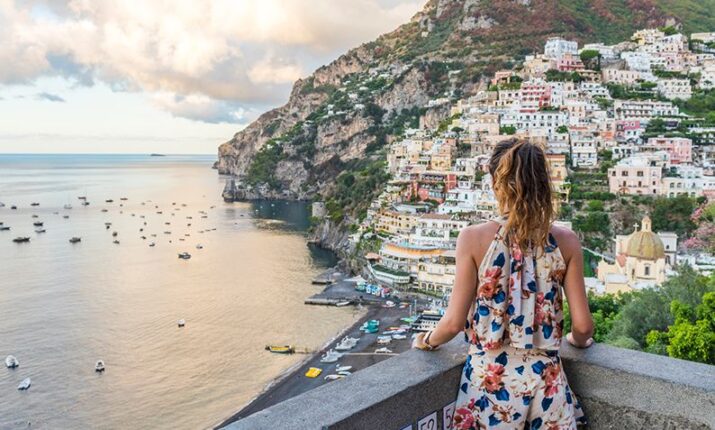 Europe isn't only a traveler's paradise. It is home to fascinating fun facts too. For instance, you can't escape the dread of mosquito bites anywhere in the world. But Iceland? The city has no sign of mosquitos! Due to the cold weather and not-so-shallow ponds, mosquitos cannot inhabit the place!
Furthermore, one wouldn't miss visiting the Eifel Tower, the gigantic Colosseum or Disney Land while thinking about traveling to Europe. However, the most visited attraction in the whole of Europe is the Louvre!
With a record 10.2 million visitors in 2018, the Louvre houses an extraordinary collection of art. It is so extensive that even if you spent 1 minute admiring an art piece, it would take you around 18 days straight to view the whole collection completely!
Similarly, the British Museum in London is one of the most famous Museums in the world, receiving around 6 million tourists every year. The collection displayed in the Museum is said to be only 1% of the total collection it has, as it can display more than 800,000 objects at a time.
Europe Travel Ban
Europe was affected immensely because of the COVID-19, leading to the most significant economic collapse in Europe's travel and tourism sector. A record 51.4 percent decline (amounting to €987 BN) has been recorded according to the recent annual Economic Trends Report, conducted by the World Travel and Tourism Council (WTTC).
The Council traces this profound and damaging decrease back to the Europe travel restrictions imposed to control the outspread of the new strains of the Coronavirus. The Economic Trends report marks a 48.4% cut in the domestic spending in Europe, mainly resulting because of intra-regional Europe travel. The international spending in Europe reflects an even more significant decline, a whopping 63.8 percent.
However, despite the numbers shared by WTTC, Europe remains the top region for international visitor spending.
Before You Go for Europe Travel
There's no denying the charm of traveling to Europe from the UK or anywhere else in the world, but there are particular prerequisites that you should take into consideration, such as:
Essential Visa & Permits for Europe Travel
This section covers:
Visa & Residence Permit for Long Stay in Europe
You may sometimes need to comply with long-stay visa requirements if you intend to visit an EU (European Union) country for more than 90 days. Moreover, some countries also require you to apply for a residence permit.
Most countries would ask for the following documents for applying for a long-stay visa:
Passport (or a valid travel document)
Documents clarifying the purpose of the intended stay (e.g., school, work contract, leisure etc.)
Documents providing proof of financial resources
Sickness insurance / Travel insurance Europe
Police record
Medical certificate
It's better to check out the complete list of documents with the website of the relevant authority of the country you want to visit.
When you get your resident permit or long-stay visa from one of the EU countries falling under the Schengen area, you are permitted to travel within this area freely "for up to 90 days during a 180-day period".
NOTE: Schengen area doesn't include the UK, Ireland, Romania, Bulgaria, Cyprus and Croatia.
Short Term Travel to Europe from UK
The UK became a part of the European Union in 1973 (referred to as the European Economic Area back then). Since then, travel to Europe from the UK didn't require any strict documentation, giving Britons the freedom of movement in Europe.
With the Brexit transition period ending now, traveling to Europe after Brexit will not remain the same. However, British travelers can still visit Europe without a visa, but only for short trips. This condition will only be fulfilled if the EU nationals get visa-free access to travel from Europe to the UK.
In short, while UK citizens don't need to apply for a Schengen visa (unlike many other nationalities) for now, they will need to get ETIAS (European Travel Information and Authorization System) visa waiver from 2022.
Short Term Travel to Europe from the U.S.A
Currently, U.S citizens who wish to travel to Europe don't need a Europe visa waiver for trips not exceeding 90 days. They will need one by the end of 2022.
For further information on the topic, you may visit Americans Traveling to Europe – EU Visa and Entry Requirements for US Citizens.
If you want to know if you're from a country that needs a Schengen visa for Europe travel, you may visit Who Needs and Who Doesn't Need a Schengen Visa to Travel to Europe?
Health Concerns Surrounding COVID-19
The European Commission plays a vital role in allowing people to meet family & friends traveling for work & leisure, ensuring free movement of goods and services across Europe. However, the commission had to implement certain Europe travel restrictions to curb the spread of coronavirus to protect all Europeans' health and well-being.
They have taken several well-coordinated initiatives in this regard, such as:
Re-open EU
EU Digital COVID-19 Certificate
Mobile Contact Tracing Apps
You can get further updates for all these on Safe Travel Between European Countries, the European Commission's online platform set up for this purpose.
The European Union COVID Traffic Light System
Another significant step the European Commission takes to ensure the health and safety of travellers and the European Union is initiating a traffic-light system designed to classify EU countries according to the COVID infection rates.
Since the infection rate and the measures to tackle them differ for every country, it is better to check out individual countries while visiting them.
Visit The European Union COVID Traffic Light System for further details. And, if you're a European wishing to visit the UK during the COVID pandemic, you better consult the Best UK Travel Guide 2021, featuring a similar UK travel corridor. It also contains countries labeled under Red, Amber, and Green zones based on the coronavirus aftermath in each of them.
Finances & Budgeting for the Trip
Planning for any trip can be a daunting task, especially when it's your first euro trip. It's better to start with finalizing a destination(s) that you would prefer to visit. Then do some research about a list of attractions that you'd like to see the most through the trip. After that, you need to finalize the details on accommodation and daily meals.
All this can become even more challenging if you're traveling to Europe on a budget. You need to consider even finer details in such a case. Resorting to a trip cost calculator can be quite helpful under such circumstances. The more information you can figure out before traveling to Europe on a budget, the better you'll be able to enjoy the trip.
Stay Connected
One thing is for sure. You don't want to give trouble to your family & friends back home while you're gone vacationing. Though tons of apps like Whatsapp, Skype, Google Meet etc., allow you to contact your loved ones, almost all mainstream communication apps require both the caller and the receiver to have a viable internet connection.
The problem is that while traveling around, a reliable internet connection becomes one of the scarcest commodities. So, is there a way around it? Yes, there is, i.e., the Talk Home App. Available for Android and iOS, you can call more than 250 destinations worldwide on mobile networks and landlines. Since it relies on local lines to connect, the receiver doesn't need an internet connection or the app installed on their mobile phone. To learn more about the best international calling option for you, please check out our detailed blog post here.
Planning Your Trip
If you're interested in the cheapest way to travel Europe, you better plan ahead. It will help you get the best deals on airfare, accommodation, transportation and food. In the end, you'll be able to have more fun for less money.
Where to Stay
The overall cost of your trip relies significantly on where you stay while travelling. It can vary greatly depending on the places you visit and your general spending habits. Europe has a lot to offer when it comes to choosing your preferred location for staying. From luxury hotels to hostels and shared accommodations, you can select according to your budget.
Hostels
Hostels can be the best choice for backpackers wishing to explore Europe, available anywhere between $15 – $20 a night. There is also the option of boutique hostels in this category, offering you a much better experience at a higher cost. These compete with hotels and Airbnb.
Mid-Range Hotels
If you want a noticeably better experience than hostels, you have the option to choose from mid-range hotels that can cost you somewhere around $150 per night. It might look too expensive to some, but the fact is that $150 a night is quite good of a deal under current circumstances. Remember, it's an estimate. You may be able to find a better deal if lady luck is on your side.
Luxury Hotels
In most cases, it doesn't matter what area or city of Europe you're visiting. You'll still be able to find luxury hotels. If your pockets are deep enough to bear anything between $200 – $300 a night, you'll get a great experience. However, this can contribute significantly to increase the overall cost of your Euro trip.
Airbnb
Though Airbnb costs have gone up unbelievably high in the past few years, it remains one of the best alternatives to hotels. More so if you're travelling with your family and looking for private apartments in good condition. At about $100 a night, you'll be able to find private accommodation good enough for your whole family if you want to go with the Airbnb option.
Routes to Follow & Booking Your Tickets
Moving from place to place is another area of your travel that can affect your budget seriously. Again, this also depends on the sites you want to travel to and how. A one-way ticket will cost you under 2 EUR (about $2.5 US) around most European cities if you choose to travel via local subways, trams, or buses. However, there can be a significant fluctuation in rates of intercity transportation. Let's have a breakdown of some most common transportation options:
Budget Airlines
The chances are that you'll be surprised to see how competitive low-budget airline fares can be. You'll often be able to find deals with fares as low as 5 EUR (about 6 USD) for a round-trip. Companies like EasyJet, Wizz, Ryanair, Vueling and Transavia continue to offer unbelievably cheap flights across Europe.
To catch the best deals, you need to book at least a month in advance. And, don't forget to ensure that the airport you choose to fly to isn't too far out of your way. Or, you may end up paying more for getting back from the secondary airport, which will ruin your plans of travelling cheap.
Trains
Many consider trains the best means to travel across Europe, though not always cost-effective or efficient. You can buy tickets online for most European rail companies, which is helpful in some of the most popular or faster trains. For instance, Germany's Deutsche Bahn and France's TGV. The prices for intercity trains vary widely, depending upon the country and whether you choose a slow train or a high-speed train.
EuRail Pass can be another great option to consider, allowing travellers to explore Europe in a convenient & affordable manner. It offers a fixed number of stops through a specific time. These passes can be country-specific, regional or continent-wide.
Buses
Bus travel in Europe generally lacks in many different ways than train travel, though certain lines offer great amenities like Wi-Fi and extra spacious seats. They also take much longer than trains in most cases. However, they are still dependable, especially when you consider their low cost. While different countries have their national bus service, some lines will take you across long distances internationally. Some of the most popular names include Megabus (UK), Busabout, Flixbus, and Eurolines.
Ridesharing
Ridesharing becomes a great option if you have a flexible schedule. It offers you a cheap alternative to travel between cities (or even countries), sharing rides with locals. It is perfectly safe to travel like this, as the drivers are verified individuals. BlaBlaCar is one of the most well-known names in ridesharing services.
On a side note, one of the best things about living in current times is the apps. They have turned into your genies, ready to save you some trouble by sorting things out for you. And the best part is that there is an app for almost everything. That's why we've compiled a fantastic collection of top travel apps that can help you consolidate planning for your trips, especially for something as varied and diverse as a Euro trip.
Things to Do & Best Places to Travel in Europe
So, here comes the best part, the best places to travel in Europe and the best things to do to make the most out of your Euro trip. The fact of the matter is that there are almost infinite places to visit and countless things to enjoy running across Europe. Here's a list of top sites and activities to get you started.
Beautiful Houses to Canals and Coffee Shops – Amsterdam is a Must-Go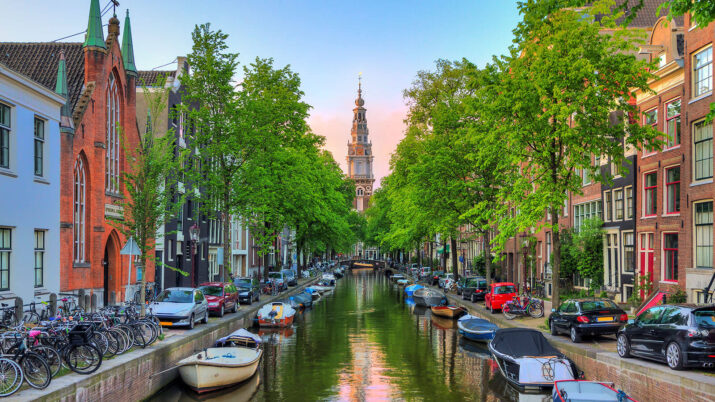 Known worldwide for its beautiful homes, canals, coffee shops, and Red-Light District, there is much more you can get out of your visit to this famed European city. Friendly locals with a vibrant art & music scene add to its charm. Don't miss out on Jordaan and Oost if you want to get a taste of Amsterdam's fantastic outdoor cafes.
Unique Architecture, Sandy Beaches & Lively Nightlife – Barcelona's Got it All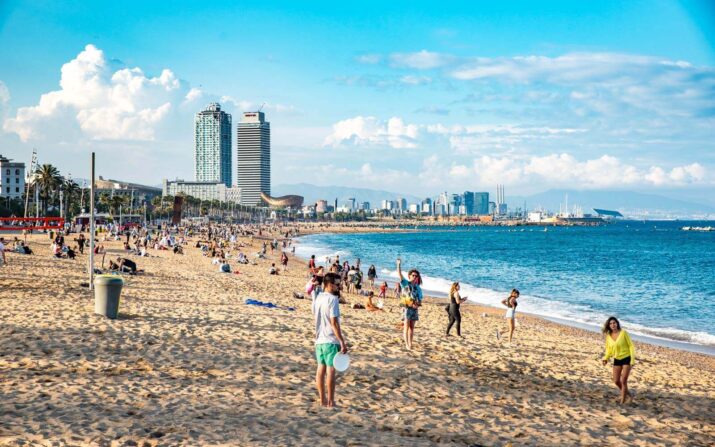 If you think NYC is the only city that never sleeps, Barcelona will surprise you. It runs nonstop, 24/7 – 365. It is also home to one of the most famous football teams revered not only by the Barcelonians but football fans worldwide. In addition to a host of festivities throughout the year, it also offers a vibrant nightlife offering everything from quality food to parties till dawn. And if you love sand, sunbathing, and beach volleyball, there's plenty too.
Berlin – There's More than Meets the Eye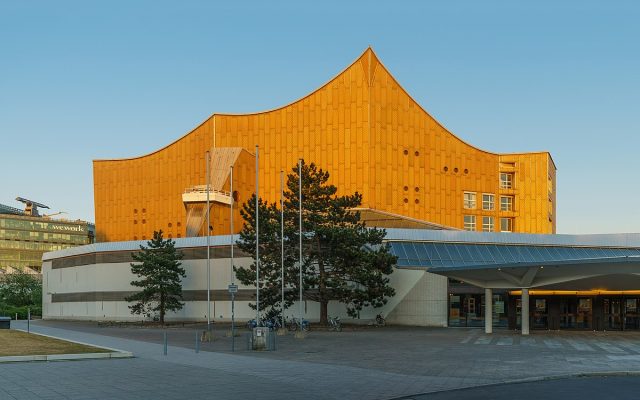 Most of you probably already know Berlin because of the Berlin Wall. But is that all about it? Definitely not. There's more than meets the eye when it comes to Berlin. It will surely surprise you with its cultural flair. There are hundreds of museums, art galleries and events, especially the Berlin Opera and Berlin Philharmonic Orchestra. It also boasts of Museum Island, a UNESCO World Heritage Site bustling with art & culture.
London – One of the Best Tourist Spots in the Whole World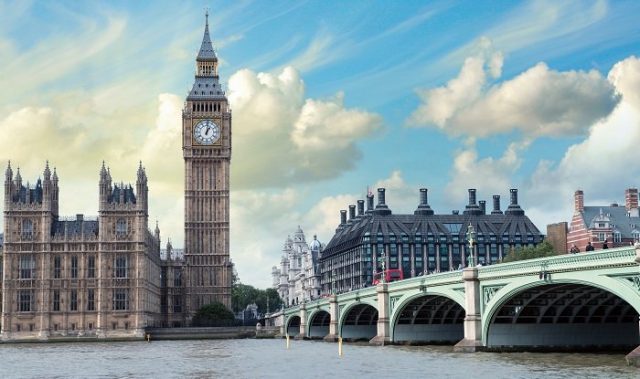 No exaggeration at all when you say so! According to a report, 37.9 million people visited the UK in 2018 alone, and London attracts eight times more visitors than the second most visited city in the UK. Let's just give you a glimpse of what makes London such a top tourist attraction. Buckingham Palace, world-class museums (most of them for free!), The London Eye, Lush Parks and Gardens, bustling nightlife, a cultural melting pot, and so much more.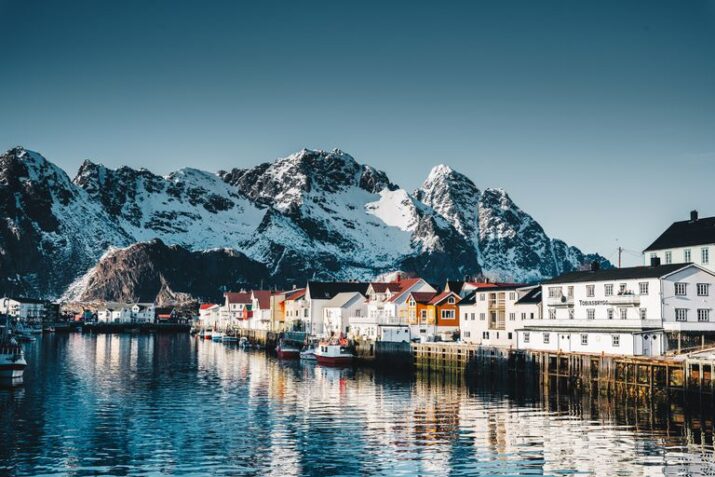 Suppose you're interested in Vikings, hiking, cycling, canoeing & kayaking, or intrigued by historic buildings and churches, or even fond of modern art & architecture. In that case, Scandinavia should be on your bucket list. This region of Europe offers a high quality of life, beautiful & friendly locals, clean and historic cities. However, all this doesn't come cheap – though you can resort to different ways of cutting as much cost as possible. Some most famous Scandinavian cities include Stockholm, Copenhagen, Lapland in Finland, Gotland, and Norway's Fjords.
Let the History & Culture of Prague Overwhelm You
Prague combines three great things for you in one place; unique history, beautiful city, and cheap dining. In fact, it is among the cheap places to travel in Europe. Whether it's delicious food, cheap beer or roadside snacks, people from all over the world flock to Prague to get the best of what they're looking for. It's one of the most beautiful & picturesque cities in Europe and the whole world, for sure.
French Riviera – One of the Best Places to Dine & Wine in Europe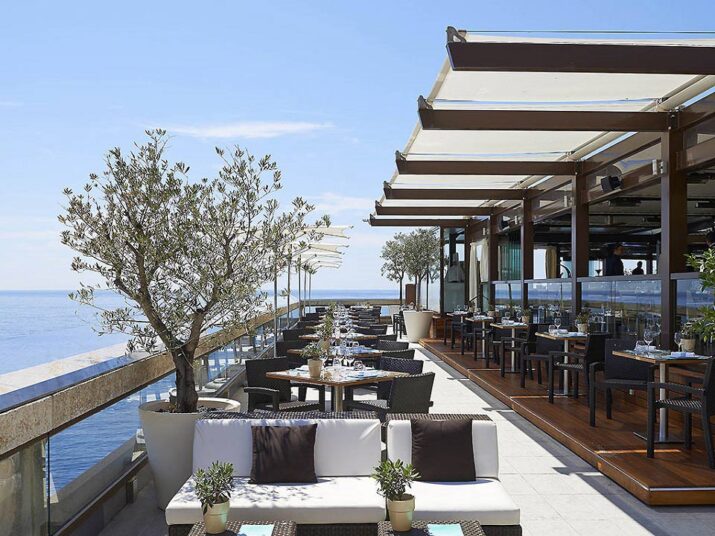 If you want to catch some great sun, get along with the rich & famous, or enjoy sailing in gigantic yachts, don't miss the French Riviera experience. When it comes to French Riviera, Nice is one great place to visit, with Monaco just a stretch away.
Interlaken – Let's Free Your Spirit
Hosted by the picturesque mountains of Switzerland, Interlaken welcomes you to unwind and free your spirit with some marvelous hikes, outdoor sports, and some of the best hot chocolate in the world. A place like this gives you a break from the hustle and bustle of museums and art galleries of the city hubs.
Rome – Engulf in European History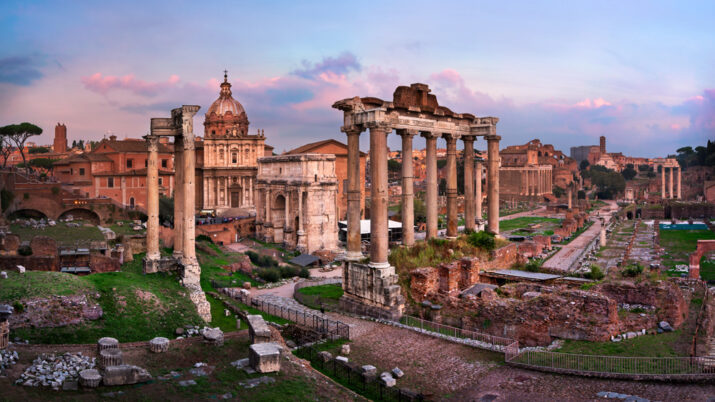 Coliseum, Trevi Fountain, and Pantheon are just a few landmarks of the history and architecture that Rome has on offer. Roman Empire ruled over the European continent for centuries and most of the world at one point in history or the other. However, history is not the only thing found abundantly in Rome right now. You also get to enjoy some fantastic food and nightlife here nowadays.
Explore Iceland – Let the Nature Take You Over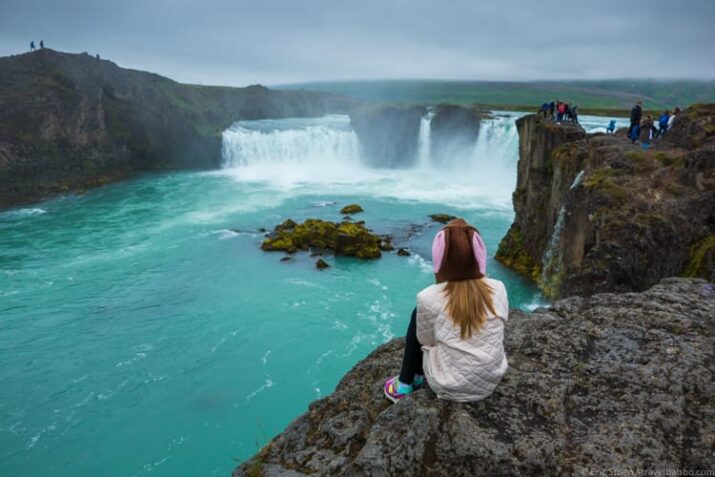 If yo u want to fall in love with nature, you may never find any place richer and better than Iceland. Nature at its best, without any doubt. It throws everything on you, pure and raw. Whether it's majestic waterfalls or hidden hot springs, every nook and corner of this country hosts the best nature has to offer. To top it all, you can enjoy watching whales in the summer and northern lights in the winter.
Best Nightlife in Europe – Food, Drinks & Partying
Going on a Euro trip and missing out on Europe's nightlife doesn't make any sense. Below is a list of top nightlife spots in Europe so that you can pick and choose before finalizing your itinerary.
Ibiza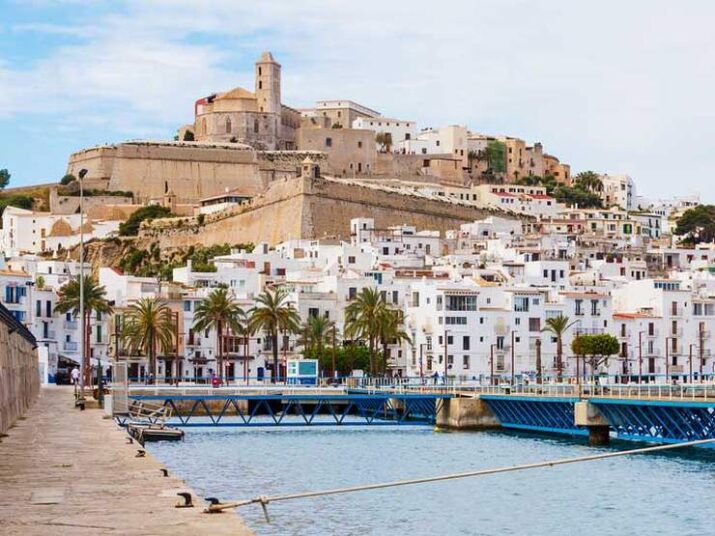 People refer to Ibiza as the "Party Capital of the World", and quite rightly so. It offers you the best mix of quality nightclubs and music events. It's second to none in the world regarding partying and nightlife, especially within Europe.
What's the best time to visit Ibiza? Though it never loses the top touch of its nightlife, March to May in the spring season and September to November in the fall are considered the best times to indulge in the nightlife of Ibiza.
What are the best nightlife districts in Ibiza? Bar 1805, Baboon Bar, Bambuddha Tantra Cocktail Palace, Blue Marlin Ibiza Marina, Cantine 105, Gran Hotel Montesol, and Km5 Ibiza.
What are the best live music clubs in Ibiza? Can Rock Bar, Ibiza Rocks – Live Gigs under the Stars, BCB Tango, Peppers 2 & Radio Vilasound Ibiza 92.7 FM.
What are the best nightclubs in Ibiza? Top choices include Pachá, Lio, Nikki Beach Ibiza, La Bodega, Bar 1805, Amnesia, and Bora Bora Beach Club.
What's the estimated price range for entering the clubs & pubs in Ibiza? The quality of partying in Ibiza is unmatched but expensive. You may have to pay around 70 Euros as the entry fee in most places, while 15 Euros can be considered the starting price of drinks in most areas.
Berlin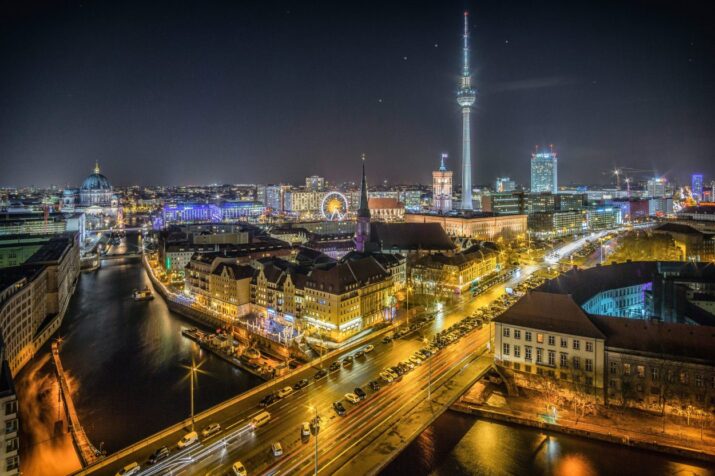 In addition to art, culture, and history, Berlin is also known for some of the best nightlife in Europe. It seems like Germans believe in working hard and partying even harder. You can get to taste almost all aspects of nightlife in Berlin. From indigenous fine brews to best quality vines, from outstanding local DJs to world-renowned ones, from daily shows to world music festivals, you have a lot to sip in. And, when you are starved and tired after all that partying, you can also enjoy some great food all night long.
What's the best time to visit Berlin? All year long, especially from summer to early fall.
What are the best nightlife districts in Berlin? Top of the list are: Weserstrasse, Auguststrasse, Hackescher Markt, Eberswalder Straße, Oranienburger Strasse, and Torstrasse.
What are the best live music clubs in Berlin? Astra Kulturhaus, A-Trane Jazz Club, Badehaus Szimpla, B-flat, Junction Bar and Kesselhaus in the Kulturbrauerei.
What are the best nightclubs in Berlin? Sisyphos, Salon zur Wilden Renate, Berghain & Panorama Bar, Chalet, and Kitkat.
What's the estimated price range for entering the clubs & pubs in Berlin? Entry charges vary for most clubs and pubs within the scope of 5 to 10 Euros without drinks. High-end places tend to charge 15 to 20 Euros in the name of entry charges.
Budapest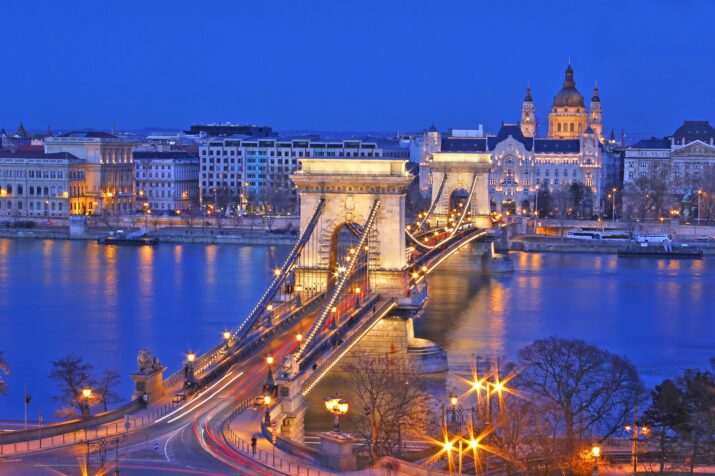 If you're interested in knowing cheap places to travel in Europe with the best nightlife, you won't get any better than Budapest. It's not like you will find anything missing on the party scenes at night in Budapest because it's cheap. You'll get everything you can imagine. Music, drinks, cocktails, singers, dancers, top décor, bands, and performances are nothing short on the menu.
What's the best time to visit Budapest? Budapest offers you year-long fun and partying, but March to November is considered the best time to visit.
What are the best nightlife districts in Budapest? With endless options, top picks are the 7th District, Kazinczy Street, Gozsdu Udvar, The Boulevards, Erzsébet Square, and The Embankment.
What are the best live music clubs in Budapest? Zeller Bistro, A38 Hajó, Müpa Budapest, Mazel Tov, Doblo Wine & Bar, and OPUS Jazz Club to name a few.
What are the best nightclubs in Budapest? Akvárium Club, Doboz, Kobuci, Corvin, A 38 and Sparty.
What's the estimated price range for entering the clubs & pubs in Budapest? With 5 Euros as an entry fee for most clubs and pubs, drinks here are also the cheapest in Europe.
Amsterdam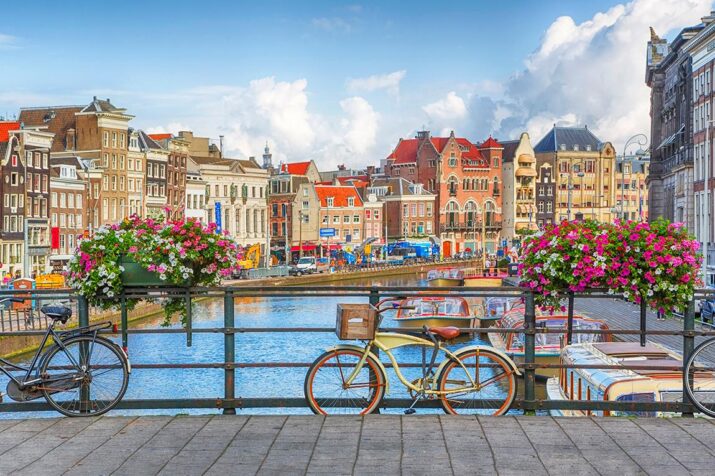 Amsterdam also gives you plenty when it comes to nightlife in Europe, hosting some of the most happening party destinations across Europe. In addition to regular clubbing, you can also choose live music and various types of acts in different areas. It is undoubtedly one great place to enjoy the nightlife in Europe on a medium-range budget.
What's the best time to visit Amsterdam? There are two different times to make the most of this place. First, mid-April to May, and then September to November. However, tourists continue to visit Amsterdam throughout the year.
What are the best nightlife areas in Amsterdam? Amsterdam Central, Rembrandtplein Square, Red Light District, and Leidseplein Square.
What are the best live music clubs in Amsterdam? Melkweg, CC Muziekcafé, Chicago Social Club, Bimhuis, and Muziekgebouw aan't IJ.
What are the best nightclubs in Amsterdam? De Marktkantine, Tolhuistuin, Shelter, De School, Oedipus Brewing, and OT301.
What's the estimated price range for entering the clubs & pubs in Amsterdam? While the drinks start from 15 Euros, the entry fee varies between 5 Euros to 20 Euros.
London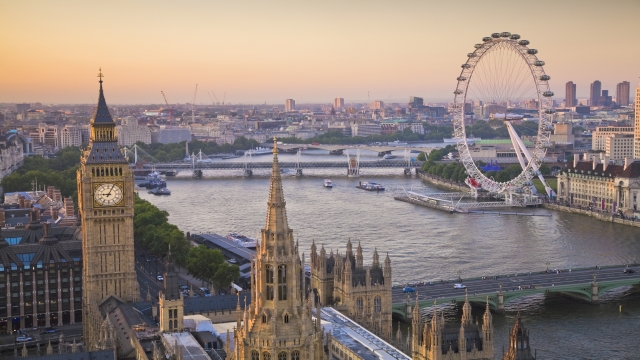 Drinking top-quality liquor in the unbelievably historic and stunningly chic bars of London doesn't only cause a burn down your throat after just a few pegs but also down your pockets. Why? Because nightlife in London is not cheap at all, though you certainly get the best in quality as well. So, it's better if you have a look at the prices before ordering something fancy in any high-end club you visit.
What's the best time to visit London? June to August is considered the best time window to set food in London and enjoy what it offers to the tourists, including fabulous nightlife in Europe.
What are the best nightlife areas in London? Camden Town, Soho District, Shoreditch, Brixton and Caribbean Side.
What are the best live music clubs in London? Camden Rocks Club, Soul City, The Disco Cabaret Show, The Piano Works Farringdon, 606 Club, and The Piano Works West End.
What are the best nightclubs in London? Bonbonniere, Kadie's Cocktail Bar and Club, Night Tales, E1 London and The Hangout.
What's the estimated price range for entering the clubs & pubs in Amsterdam? The entry fee varies from 15 to 20 Pounds (18 Euros to 25 Euros), and alcohol prices depend primarily on the drink you choose.
Most Common Travel Scams in Europe
Last but not least are the scams. Yes, you can be a victim of one of these in Europe if you're not vigilant enough. Let's have a look at some of the most common European scams.
Friendship Bracelet Scam
Friendship is good for sure, but not so much when someone tries to scam you in its name. You need to beware of friendship bracelet scams when you're in and around Paris and Milan. You don't need to comply if someone tries to tie a friendship bracelet around your wrist and then insists you pay for this. Or, this whole thing may be a distraction while an accomplice pickpockets you in the meanwhile. You need to be extra careful to not fall victim to this kind of scam in either case.
Trileros
Mallorca and various other Spanish cities can drag you into this scam. What happens is that some local coerces you into playing a game of Trilos. It is a game where one has to guess what's hidden beneath a cup. You'll need to pay in return if you guess it wrong. So, you better stay away from games you are not good at playing.
Car Rental Scam
If you're driving through the Costa Brava, never ever stop if anyone signals you for a flat tire. In most cases, when you are paying attention to the guy who signals you wrongly for a flat, an accomplice tries to rob you of your luggage.
Spilling Scam: It is also one of the most common scams you need to be wary of in all places. There will be two scammers in most cases. One will distract you by spilling ketchup or any other liquid, while the other will pickpocket you in the meantime.
Floral Good Luck Scam
It's good that you like flowers, but how will you feel if someone scams you with them? Yes, this can happen while traveling through some places in Europe. So, you don't have to fall for someone offering you a sprig of rosemary or lavender for good fortune. Why? Because an accomplice may pickpocket you while you're engaged with the flower-some guy. It may also result in some guys following you to a secluded corner and robbing you of any valuables.
Conclusion
Hopefully, you can enrich your Euro travel venture by following the tips and tricks in this comprehensive Europe Travel Guide. Don't hesitate to share with us how your Euro trip went. We might even add your feedback here or in some other blog around the same theme.
Like this Article? Subscribe to Our Feed!
Note: This article have been indexed to our site. We do not claim legitimacy, ownership or copyright of any of the content above. To see the article at original source Click Here